NENA
NENA Network Enterprise Alps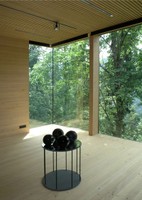 NENA is a network of innovation and sustainability oriented enterprises and umbrella organisations accross the Alps.
NENA concentrates on the value added chain of wood, on renewable energies, on energy efficiency and on ecological building.
The aims of the network are to help alpine enterprises to stay innovative and competitive, whilst increasing their contribution to sustainable development.
NENA also allows enterprises and their umbrella organisations to exchange experiences, share know-how, and carry out long term cooperation on specific topics within the Alps. NENA partners also have a chance to design and carry out joint projects and cooperate with their counterparts accross the boundaries.
More about the NENA project in 2005 and the founding of the Network

NENA - Network Enterprise Alps
ZVR: 136000996
Willy Küchler (President)
ITZ Innovations Transfer Zentralschweiz
willy.kuechler@nena-network.eu
Markus Berchtold (Managing Director)
heimaten
markus.berchtold@nena-network.eu

Daniel Wibmer (Project Manager)
DR. WIBMER OG
daniel.wibmer@nena-network.eu
Document Actions