Enerbuild on Nature and health fair in Ljubljana
Traditional fair this year also with ECOliving part.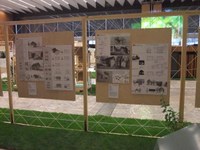 Nature and Health is a traditional fair in Ljubljana that was this year focusing also on local natural building materials, energy efficiency and innovation in constructions. Pososki razvojni center was invited to present the results of the Enerbuild challenge at the fair.
Document Actions